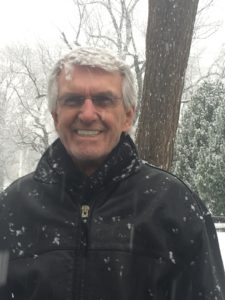 A native of the Northwest, I was born in Twin Falls, Idaho and attended public schools there. I received my BA from Columbia University in New York City. I am 75, with two very well grown children and spectacular grandchildren.  I am married and recently moved back to New York City.
While my major was Government and International Affairs, I first worked as an editor for ABC Television in Los Angeles before returning to Idaho. There I formed a farm and ranching operation primarily raising Idaho potatoes. We grew a lot of French Fries.
Then came Phoenix for the next 40 years. I began at the local PBS affiliate and was its News Director in the early 80's. For the rest of the decade I joined the staff of Arizona's Junior U.S. Senator as his State Director and was Chief of Staff to three state offices.
The end of the decade saw me join the then Arizona Governor's Executive Staff as an Executive Policy Assistant and the Legislative Liaison.
Then in 1991 SRW Consulting was formed and for the next 25 plus years I represented over 65 different clients to state and local governments in Arizona. Among them was the Az Commission for the Deaf and the Hard of Hearing.
Currently I am "busily retired."